Any business organisation whether it's a big enterprise or a smaller one, has to maintain its all records, files and documents in the form of digital data. 
It is vital to make a copy of all important files and retrieve as and when required. If the business data is loss or crashed, it will led to the failure of the business ultimately.
It is significant for an enterprise to save all its important documents like legal one or of customers' information in the system for future reference. For the fulfilment of this purpose, the businesses should look out for the data recovery services.
The data recovery services has become crucial for all business entities as it provides backup solution for the stored data and it is available at a reasonable cost and is easy to use.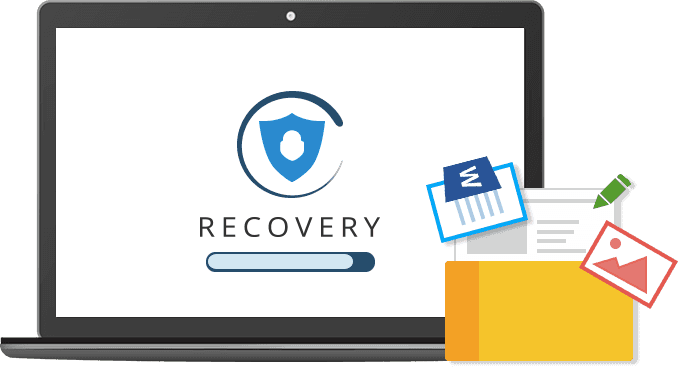 By the use of these services, all your data is highly secured and protected in remote servers and it can be retrieved as per requirement from anywhere and if by mistake any of your file is deleted or hard disk crashes, the data can be restored from anywhere.
Being a business owner, you have to rely on the data recovery services which act as a fully functional backup solution for your business data.
Here are the five best solutions for business data back up:
1. CARBONITE DATA RECOVERY SERVICES
:
Carbonite is one of the most accepted data backup solutions for your business. It is trendy because it offers unlimited data storage and you just have to run the set up and the rest of work is done in the background. 
You can back up all of your data or manually select the data. Your data is sent to the servers after the encryption. It provides a desktop interface through which you can restore all your files in just a click. It can be purchased at a reasonable price.
2. BACKBLAZE
:
Another important data recovery services is the backblaze. It is quite similar to carbonite as it offers unlimited data storage and private encryption key. Unlike carbonite, you have to send your passphrase to Backblaze for recovering your data. It is also available at competitive prices.
3. OPENDRIVE
:
As a business owner, you can also opt for opendrive data backup solution as it can be purchased at a cheap price and gives 500GB data storage. But for unlimited data storage, you have to pay a higher price. Though its interface is not so appealing, but its private encryption option gives you full control of your data.
4. SPIDEROAK
:
Another backup solution is the spideroak. It does not provide unlimited data storage option but it is sufficient as it is 5 TB. Its encryption key is end-to-end which means only you will know the encryption key. Its interface is quite useful for managing and restoring your business data.
5. ACRONIS
:
Acronis is also a good data recovery service but it is much costlier than other data backup solutions. It does not offers unlimited data storage but it makes backup much simpler. It provides continuous and incremental backup features. It is a modern and quality data restoring service and is much well-liked. It is not easy to run its set up like carbonite or backblaze but still its set up can be handled easily.
Hence, choose the right data recovery service and make your business data more secure and it will support your business in its day to day operations. You can restore all your data in case of virus attack or any natural disaster and run your business smoothly.